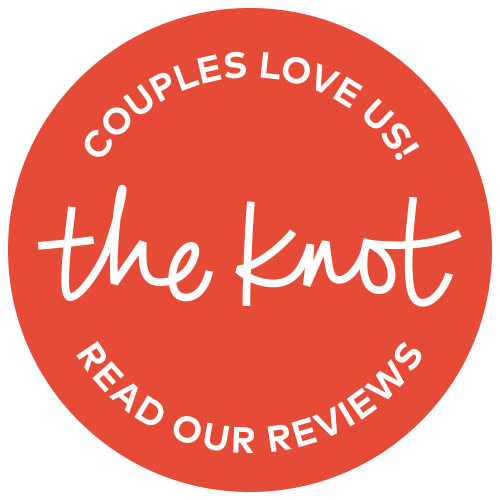 Read
View reviews:
in  
---

So, when I'm picking out an engagement ring for that Big Day, what do I do? I decided to take a brave trip down to the place she visits everyday. This is no other than Chinchar/Maloney's (CM) Instagram account!  My experience with both Marian Maloney and Lorien Chinchar has been stellar from the beginning. It was amazing customer service from the first touch. From their warm initial response to the constant stream of updates (I'm talking high quality pictures & videos here) throughout the entire customization process, I was not let down a single time.
What made it cool was the fact that, despite being half way across the world in Bangkok while the CM team was based in Portland, Oregon – I never for once felt that distance. Every email reply was within 1 business day! Talk about setting the standards high on a global level!
- Sam 

My girlfriend had picked a ring that she absolutely loved from Chinchar/Maloney and when I was finally ready to get it for her I found that it had already sold. After a freak out I remembered that they made custom rings so I emailed them hoping there could be something to be done. What happened next exceeded my expectations, they were beyond helpful. All of my concerns and doubts were addressed (ended up exchanging close to 50 emails). The finished product is exactly what we wanted, couldn't be happier.
-Mariano

As my girlfriend and I started discussing the idea of tying the knot, the company Chinchar/Maloney started popping up on the digital side of things. Me being more of an old school style shopper, I like to see and hold something before I purchase it, so I was a little apprehensive buying something so important online. When I called Chinchar/Maloney I was blown away at how customer service minded they were, not to mention sweet and knowledgeable. I started an amazing conversation with Lorien, that lead into a great relationship of fun and even sometimes silly conversations. The team made the entire experience easy and fun in preparation to get the perfect ring...... To build the best story I will ever tell. Chinchar/Maloney is the BEST shopping experience I have ever had with any big purchase, great people and a professional staff that will crush your expectations.
-Denis

Having found Chinchar/Maloney online a few years ago it was impossible not to immediately fall in love with their timeless rings. When the occasion arose for me to order a ring for my now fiancée I knew where to look immediately. On contacting Chinchar/Maloney any doubts or reservations I had about using a company so far overseas were quashed immediately. The service, faultlessly genuine has been a pleasure to experience. The dread and confusion I thought I'd face with making a ring, and a ring of utmost importance, became the most pleasant experience. I can't thank the staff at Chinchar/Maloney enough for all of their hard work and quality of both their service and products. I may at this point be biased, but I don't think either can be matched. 
The ring arrived promptly after its completion, and the extra touches, a gorgeous ring box, photographs of the ring being hand crafted, have all made my fiancée utterly giddy with delight. Her eyes haven't left her ring and neither of us could be happier. I cannot recommend this Chinchar/Maloney enough.
- Dean

Chinchar Maloney wasn't on my radar at all until my now fiancé Alyssa seemed to be showing me their Instagram postings of unique rings every week. As my decision to propose right after Christmas became more cemented, I explored their website options and thought about how to customize a deep torqoise Tourmaline stone into the engagement ring Alyssa was envisioning. This is where Chinchar became incredibly helpful, giving guidance and facilitating my purchase of a very specific color of tourmaline. Their team sent many photos of different options, from all angles, making this important collaboration easy, even from a few states away. The final product they delivered was beyond anything I could have imagined and the word most people use to describe it is just: stunning. Alyssa continually says that she couldn't ask for a more perfect and unique ring.
In addition to the artistry, I was also impressed by their flexibility and willingness to rush ship the ring to my parent's house, a day before I intended to propose! They have been continually professional, friendly, and willing to go the extra mile to exceed customer's expectations. We decided to buy Alyssa's wedding band with Chinchar/Maloney due to this overwhelmingly positive experience and will recommend their rings and services to anyone looking for a beautiful and unique reminder of their commitment for each other.
- Ideen

Many months ago when the idea of marriage was just a glimmer of a thought, I showed Adam, my now fiancé, a Chinchar/Maloney ring. I have always been the nonconventional type and a person who supported conflict-free trade. The good people at Chinchar/Maloney worked with the love of my life to make a new ring designed especially for me. Of course, I didn't know this at the time, but this past January on a trip to visit his family in England, I found myself sitting by the fountain in front of Buckingham Palace, when Adam suddenly crept up on me and pulled a box from his jacket. Needless to say, I was stunned. The ring itself is absolutely perfect. It glitters, and has the most amazing hint of green and orange inside of it. Everyone who sees it says: "It looks just like you." So we thank you Chinchar/Maloney for making my engagement ring and my engagement so perfect!
- Vicki

My fiancé, Andrew, proposed on Saturday with the grey diamond ring that I fell in love with when we came in to your studio a month ago. I just wanted to personally email you and tell you THANK YOU for the magical, magical ring. I am 1000% satisfied and 1000% over the moon (can't stop staring). To find you guys was such a blessing. The fact that my ring is ethical, natural and recycled is so important to me and I am so proud to wear it. Also, the amount of ooos and ahhhhs and comments of originality, "what kind of stone is it?" are just what I wanted. I wanted to be unique and break out of the mold, to be kind to the earth and good to a local business!
I am just so happy, and I wanted to let you guys know how important your work is! We will be back for the wedding band in the next couple years.
Sincere thanks,
- Emily & Andrew

I didn't know much about rings, and I has just committed to proposing. It's scary, the whole process, the idea, the investment, so I dove into the Internet seas in search of ideas. My girlfriend is a trendy chick. She's always been different with her style and her clothes; I mean she is an interior designer who wanted something different and one of a kind. So I found this crazy idea of going for a Salt n Pepper diamond from Chinchar/Maloney. It looked gorgeous, and special. After 2 weeks of researching, going around in circles, basically just avoiding the BUY button, I finally realized it was time. Marian assisted me with all the info I was missing, and everything I wanted to hear through the custom process. Buying it online was so easy and comfortable. Fernanda loved the ring. The proposal was great. And now we are planning a wedding for next November!
- Rafa

I found Chinchar/Maloney immediately fell in love with their jewelry! All natural, unprocessed stones, and ethically mined and I completely admired the company and the jewelry for its natural beauty.  My now fiancé and I talked about getting an engagement ring with sapphire, his birthstone, and diamond, my birthstone and he found this ring on Chinchar/Maloney and it couldn't have been more perfect for us. He completely surprised me with this gorgeous ring (the hints worked) and now I get so many compliments on it!  We could not have asked for a better experience and certainly not a more perfect ring than ours from Chinchar/Maloney!
- Tiffany
I couldn't possibly be happier with my experience buying an engagement ring from Chinchar/Maloney. I was fortunate enough to have been provided some "hints" via tags on Instagram that the "love of my life" loved their jewelry so when it came time to purchase a ring and pop the question, I knew exactly where to go. I had a ton of questions and wasn't sure how the process worked so I contacted the number on their website and spoke with Lorien. She patiently answered all of my questions and provided very insightful guidance that made the purchasing experience completely painless. The ring arrived and looked even more gorgeous in person than in the pictures. Best of all, I got a "yes" and she loves the ring so much we're going back to Chinchar/Maloney for our wedding bands!
- William

Purchasing the right engagement ring can be challenging, especially when the jeweler you like is out of state. But, Chinchar/Maloney created the perfect ring for me and mailed it to California. Each piece Colin creates is absolutely beautiful, and the one he created for my fiancé is more breathtaking than we could have imagined. Marian and Lorien are so personable and really connect with their customers. Chinchar/Maloney definitely stands for love, and their passion is reflected in their work. THANK YOU so much Colin, Marian, and Lorien for the indeed GORGEOUS ring! Cindy loves it soooo much! And, so do I! My goodness…it is absolutely perfect!
-Erika

Marian, Colin and Lorien are first and foremost amazing people who own and operate one of the best businesses I've ever encountered. I am one of the lucky ladies who received a custom engagement ring hand crafted by this excellent team. Being a metal smith who works primarily with silver and turquoise, my standards are high.  I didn't just want any old engagement ring. I wanted something unique, one of kind with ethically sourced diamonds. I had an idea of what I wanted in a ring and they made it come to life. My ring is an absolute stunner. It sports a salt and pepper natural diamond, with petit diamonds on a 14K white gold band. Not one day goes by that I don't get a compliment on the uniqueness and brilliance of my ring. The day I received my ring, on my four year anniversary with my boyfriend I was in awe with its beauty. My expectations were blown out of the water. Thank you Marian, Colin, and Lorien for making a ring that I will love and cherish for the rest of my life.
- Shannon